Are you ready to supercharge your brokerage business by getting high-quality real estate referrals?
Look no further, as referral marketing will help you uncover valuable ways to secure those referrals. A prosperous business demands a strong clientele network and a steady stream of potential clients. Therefore, real estate agents can revert to this advertising strategy to successfully market their names.
Real estate referrals are crucial in lead generation and growing business opportunities. Real estate referrals are not random leads but come from personal recommendations from happy clients/trusted sources within the real estate industry. Referring clients to the real estate business signifies a powerful brand endorsement by building trust and helping agents stand out among competitors. A referral marketing strategy may result in higher-quality clients, ultimately driving business growth.
Before we jump to how real estate referrals can benefit your brokerage business, real estate agents need to know the problems that might hurdle their way. And how this marketing strategy can help fight these hurdles.
Challenges faced by real estate agents
It is true that challenges will shape your growth. And working in real estate isn't different. The following are the challenges faced by a real estate agent:
With growing competitiveness in the market, real estate agents may find it difficult to generate new leads, attracting high-quality clients.
The hectic schedule can cause a limitation in establishing trust with potential clients.
A real estate agent juggles multiple roles during the process, which can affect productivity.
To keep the business running, the agent must navigate financial instability due to economic uncertainties.
To understand more about this, read our blog, Unveiling the Challenges Faced by Indian Real Estate Brokers (with solutions and tips to overcome them)
To overcome these challenges, real estate agents must balance promoting their business locally in a targeted market and expanding their reach. Therefore, bid goodbye to the good old prospecting strategy and welcome referral marketing to achieve this feat.
Now, let's understand how referral marketing can attract more clients and solve these hurdles for a real estate agent.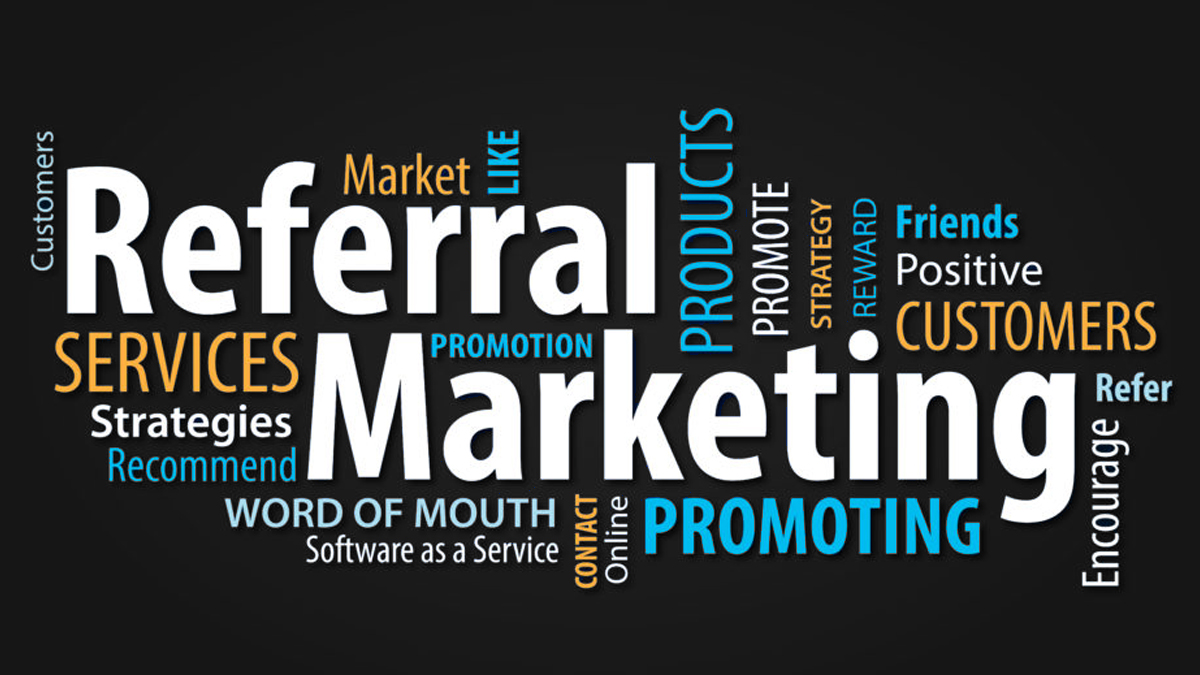 Benefits of referral marketing in real estate
Implementing a referral marketing strategy can benefit real estate businesses by increasing the client network, winning property listings, and driving sales.
◾Builds strong relationships via real estate referrals
The significant benefit of referral marketing in the real estate industry is the opportunity to build strong and quality client relationships. Agents can find customers interested in a property transaction by leveraging real estate referrals. These potential customers receive recommendations from friends or family members; through these recommendations, they feel confident about working with a real estate agent.
With the help of real estate referrals, real estate agents can connect with other industry experts, such as fellow real estate brokers, real estate contractors, or property managers; therefore, building increased trust and professional credibility. These relationships can be mutually beneficial, as real estate professionals can refer their clients to trusted partners in the market.
◾Generates high conversion rates for your business
Referral marketing boosts clientele relationships and saves significant time. The power of real estate referrals connects a real estate agent with high-quality leads that might be interested, thus, leading to higher conversion rates.
When potential clients are referred to a real estate agent through their network, this gesture establishes conviction. This can increase the likelihood of closing a deal successfully, resulting in a higher success rate for the agent's business. This overall increases customer experience.
◾A cost-effective real estate marketing strategy
The main characteristic of this real estate marketing strategy is that it highlights the cost-effectiveness of referral marketing when the real estate agents incorporate it into their business.
By leveraging satisfied clients as brand ambassadors, real estate agents can reduce their dependency on expensive advertising campaigns and instead tap into the power of organic real estate referrals. It saves their budget and frees them to allocate their valuable resources efficiently toward providing top-notch services to their customers.
◾Helps leverage market insights
Referrals provide real estate agents a platform to learn from industry experts. Through these professional connections, the agents can get insights into real-time trends and the current expectations of the real estate market.
◾Saves time in finding new potential leads
Isn't finding new clients every day a huge task? And it is even challenging to retain them. Now, this can hinder business growth.
One of the key benefits of referral marketing is attracting a steady stream of highly qualified leads. The success of your real estate business depends on effectively connecting with buyers and sellers. Real estate referrals can save the agent time and effort in finding new clients.
Referral marketing uses the power of word-of-mouth in the real estate industry. Satisfied clients can become brand ambassadors, spreading positive reviews and generating leads for the business necessary to promote the business.
◾Improves efficiency and productivity
Imagine a situation where a real estate agent receives a referral from a satisfied client.
The agent can leverage this referral and quickly connect with a potential buyer or seller genuinely interested in doing the property deal. It saves the agent's time and effort in searching for leads, allowing them to focus on providing better service and closing deals more efficiently.
Ways to get real estate referrals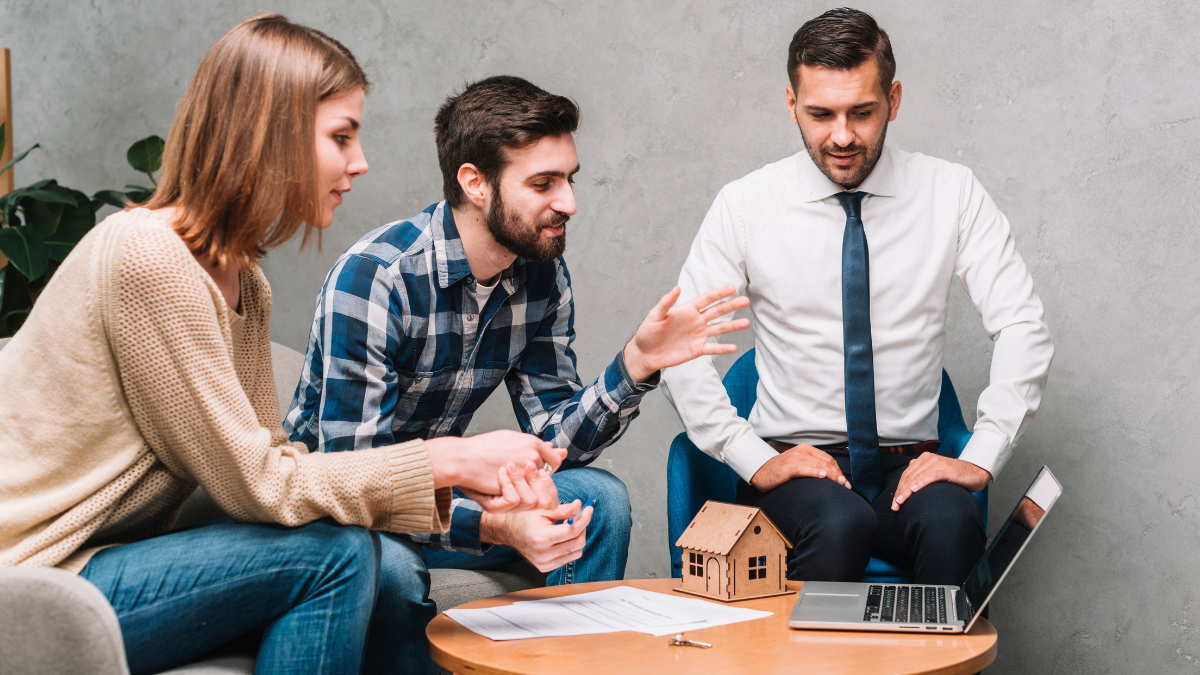 Real estate referrals are a testament to your expertise and professionalism, further boosting the business of your real estate company. Follow these referral marketing tips to secure more real estate referrals and strengthen your hold in the market.
◾Provide exceptional customer service
The first step to gaining real estate referrals is providing exceptional customer service throughout the business process. You increase the likelihood of satisfied clients with your top-notch services by focusing on these things
Ensure prompt communication
Simplify transactions
Respond to their needs
Clarify real estate jargon
Going beyond your way for the clients puts you in the limelight, and the same clients will recommend you to their acquaintances.
◾Stay connected with your clients
A profiting business should welcome new clients while keeping in touch with their previous clients. That's how real estate agents build a solid clientele. The easiest way to do this is to send postcards and festival greetings or update them about the latest real estate trends. Although personal touch can bring genuineness, a real estate agent can depend on a real estate tool CRM (Customer Relationship Management) to automate these efforts if you are occupied with lots of work.
To help ease this work and multiple other tasks, you can try mymagnet in-house KEYS CRM.
◾Build and maintain relationships with new clients
Building long-lasting relationships with new clients is the best way to get real estate referrals. The praises from the clients are the testimonials of your hard work and expertise. Customers need a reliable source before they do business with you, and this reliance comes from your previously satisfied clients. Every client's needs differ, so make sure you offer tailored services to their preferences. Nurture the relationships, and you will have a higher chance of getting real estate referrals.
◾Be present on social media platforms
Referral marketing may provide effective results with the help of social media platforms. The main goal here is to engage with the people on social media who can become your potential clients. Use online platforms to offer knowledge about real estate, highlighting your expertise in the field. Creating blogs, participating in online forums, and offering valuable insights on a particular trend help establish your presence as a trustworthy real estate professional, which can bring more real estate referrals for your business.
◾Implement a referral reward program
Offering incentives or rewards to your existing clients can be a game-changer for your real estate company. A good reward may seem unignorable to your clients. Implement a referral reward program where the clients will be rewarded for recommending your services. Rewards can be anything – bonus points, gift cards, or discounts on future transactions. On the one hand, you appreciate the existing clients' journey with you, while on the other hand, this type of referral marketing brings more real estate prospects for your brokerage business.
Winding Up
The benefits of referral marketing for real estate businesses include improved brand reputation, increased lead generation, and higher conversion rates, making it a cost-effective and efficient strategy for business growth in a competitive market. Therefore, it is not a surprise that many real estate businesses are inclined toward using this marketing strategy to establish their real estate brands.
Receiving real estate referrals in the industry is highly beneficial for real estate agents. It increases their chances of securing more real estate deals and enhances their reputation, credibility, and professionalism in the real estate market. Getting the hang of real estate referrals can help real estate agents to streamline their lead-generation sales process and strengthen their position in the market, ultimately leading to a successful and thriving real estate business.